Mr. Nick Wright
Nick Wright has been riding Motorcycles for 12 years and began Driving motorcycles 6 years ago when he became a motorcycle officer. Nick is the lead instructor in Burlington and teaches both levels of Maximum Control, Overland Confidence Course, and Basic Motor Officer School. Nick is also a certified BikeSafe Instructor. Nick's goal is to equip students with the knowledge and experience for them to be prepared to avoid collisions and enjoy the sport of motorcycling free of injury to person or machine.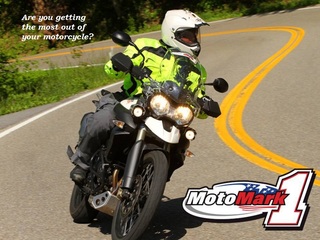 Click to see full-size photo
Assessors
Regional Coordinator
Assessor
Assessor

The MotoMark1 acronym "MARK" stands for: Motorcycle Accident Reduction Knowledge
Got Training? Get Some @ MotoMark1!