Todd Willett
Todd Willett has been driving motorcycles since 1975. He retired from the military after 22 years. He joined the Durham Police Department in 1987 and graduated the 80 hour Basic Police Motorcycle Operator Course in 1992 and served as a Motor Officer. He was promoted to Sergeant and supervised the Durham Police Motorcycle Unit starting in 2003. He was certified as a Police Motorcycle Instructor by the U. S. Park Police in 2006. He completed the N. C. Bike Safe Assessor Course in 2010 and retired in 2012.
Sgt Willett was the Governor's Highway Safety Program, Durham County Coordinator and the Governor's Highway Safety Programs Triad Region Bike Safe NC Coordinator.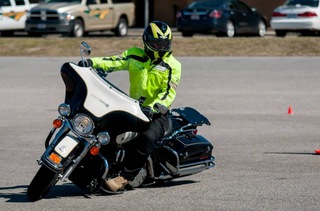 Click to see full-size photo
Assessors
Statewide Coordinator
Assessor
Assessor

The MotoMark1 acronym "MARK" stands for: Motorcycle Accident Reduction Knowledge
Got Training? Get Some @ MotoMark1!